Posted in News, Team News on Dec 17, 2021.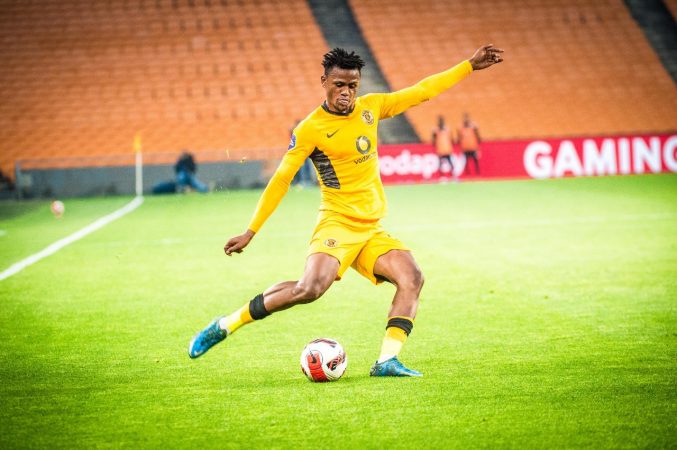 An extended injury-enforced spell on the sidelines led to deep introspection and reflection for Siyabonga Ngezana, with the Kaizer Chiefs defender filled with deep gratitude to be back out on the pitch.
Ngezana came on as a late substitute in Chiefs' 3-1 Derby win against Swallows FC in late November but was thrust into the starting line-up to good effect in last weekend's 2-0 win against Sekhukhune United.
"It feels great to be back in the first eleven, I am grateful to be back. I knew that getting back into the team wouldn't be easy, because the level of competition in the squad is very high. There is someone already occupying the space, so I knew I had to work hard," Ngezana said after his first league start of the season against Sekhukhune.
Ngezana was one of those players who benefited from the misfortune of the COVID outbreak that beset the Chiefs camp.
He was instrumental in keeping Chiefs' good run of recent form going as they kept a clean sheet against Sekhukhune.
While he was on the treatment table, out of action since June this year, Ngezana did not get down-hearted and learnt a number of life lessons.
"It was the first time in my career I was out of so long. I look at it as a blessing in disguise. I learnt a lot and discovered many things in this time. Having to stay indoors was frustrating. You are not used to the situation and not doing anything was challenging," admits Ngezana, who nevertheless managed to use the time away from the game very constructively.
"I kept busy by continuing my studies. It did not mean that if I was injured I could not do anything at all. I was studying and learning a lot about myself. I was also thinking about what life without football could be like," Ngezana added.
But before he contemplates life after football, he has plenty of football years left and he gave Chiefs fans a timely reminder of his quality with his performance against Sekhukhune.
"As a player, I realised I needed to leave a mark so that people can remember me. Not just playing but playing to be remembered. Whenever I get an opportunity, I need to ensure I do my best so that people remember the name on the back of my jersey," Ngezana says earnestly.
Having managed to get back into the field and also putting up a noteworthy performance, Ngezana believes that he did so by taking his efforts to get back fit to a higher level.
"Playing my first 90 minutes and helping the team keep a clean sheet was exciting. Because of the situation with Covid in the camp, I pushed myself to be ready. I was not hundred percent and I had to condition my mind to believe that I could play and that's what I did," says Ngezana.
He will be buoyed by his performance against Sekhukhune and will use it as a yardstick for the rest of the campaign, as he looks to play a vital utility role for Amakhosi for the rest of the 2021-22 season.