Posted in News, Team News on Mar 16, 2021.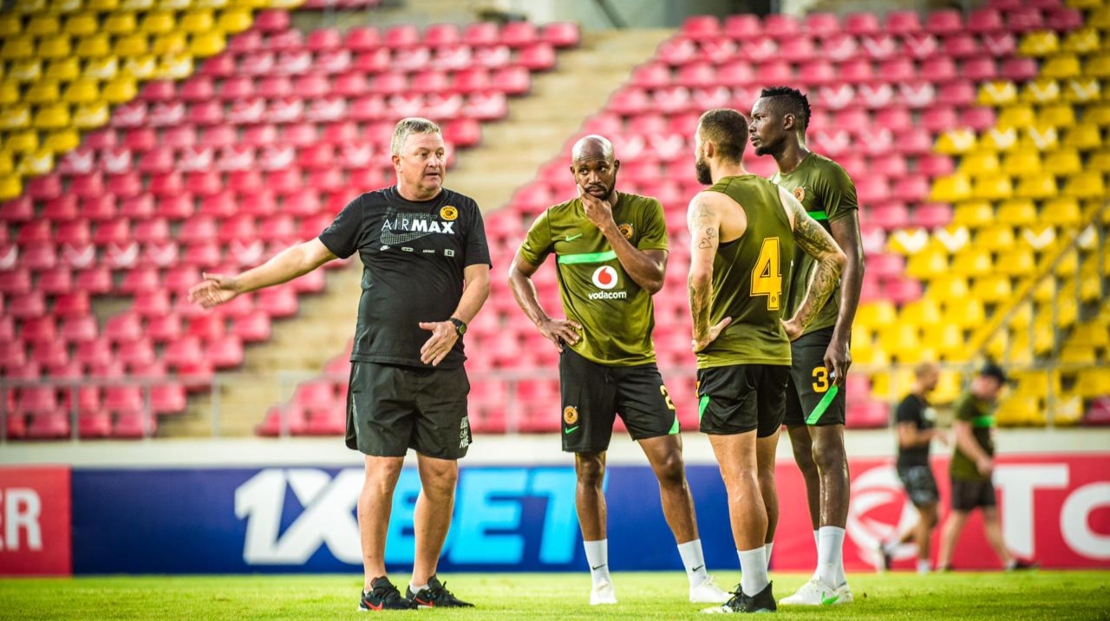 Kaizer Chiefs coach Gavin Hunt got a chance to once again train at the 11 de Novembro Stadium in Angola, which is the venue for this afternoon's CAF Champions League clash against Petro de Luanda in Angola.
The coach says he is confident that the team will work hard and deliver the points but is quick to warn that it will not be easy and the team will have to double their efforts on the pitch as Petro de Luanda will be more difficult to beat at home.
The Chiefs mentor also believes that his team is better prepared this time around because they are familiar with the conditions in Angola, including the stadium after training and playing there in January.
"The Champions League is different from our domestic league in that locally, teams are generally similar home and away and you know what to expect; but in the Champions League, home games are very different from away games – it's like facing two different teams," says Hunt. "We know the Petro team we faced in Johannesburg will be different from the one we will be facing today, so we need to be prepared.
"We saw how strong they were against Wydad here in Angola and it's the case with all our matches in all the groups. We are ready for a tougher battle."
Chiefs are sitting on 4 points from three games and the coach says he would like to win two of the remaining three games for a chance to qualify for the quarterfinals of this season's competition.
"I believe 10 points will give us a chance to qualify so we need to go for maximum points today," he says.
After playing with no strikers in the first-round game they won 2-1 in Johannesburg ten days ago, Hunt is happy to welcome at least one striker back in the team as Samir Nurković has recovered from injury.
"It's good to have Samir back, even though he is not a 100% fit," confirms Hunt. "We need to manage him because he's our only available striker with Khama Billiat and Leonardo Castro out at the moment.
"The forward line has been problematic with Nurković missing the first round of the season and now Billiat out for almost half the season. We now have Castro out and it has affected us."
Another returnee in Hunt's team is captain Ramahlwe Mphahlele after missing the last Champions League game through suspension.
"Rama's presence is key because he's one of the most experienced campaigners in the competition. He understands the conditions and knows what's needed so it's good to have him back and available for selection," he concludes.
The fourth Group C encounter will kick off this afternoon at 17:00 (18:00 SA time) at 11 de Novembro Stadium in Luanda with no spectators in the stadium. The game will be online on CAF platforms and the link will be shared on our social media platforms.
https://web.facebook.com/kaizerchiefs/posts/10161088166239517