Posted in News, Team News on Aug 23, 2022.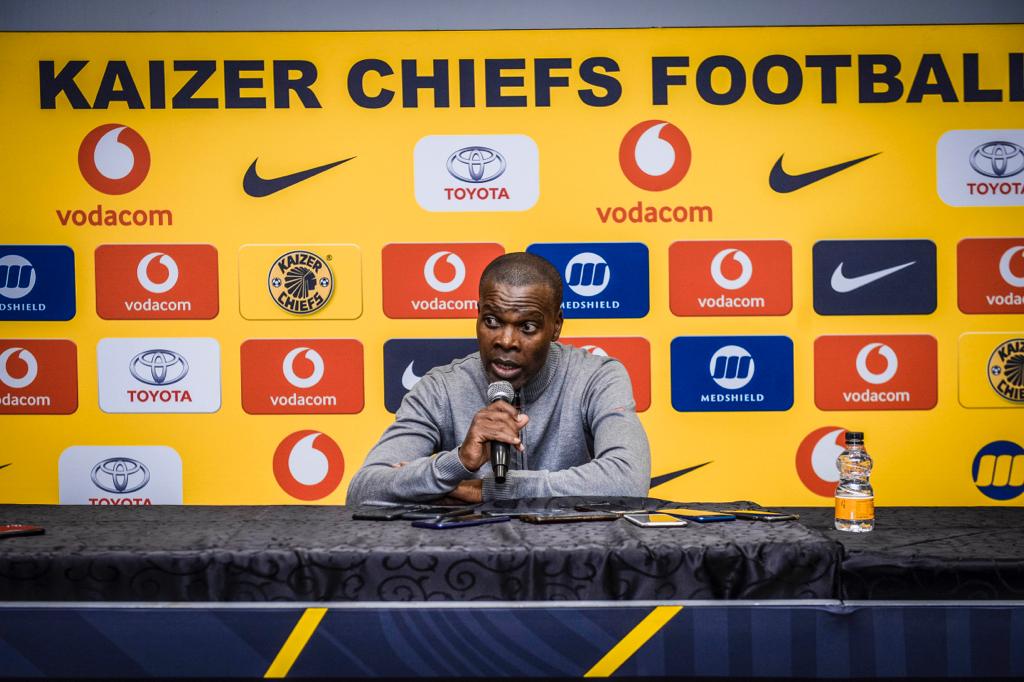 On Kaizer Chiefs' mentality amidst a busy run of fixtures:
The games are coming thick and fast, we anticipated this kind of situation.
We did not anticipate suspensions. But when one player is out another has to step in their position. All the players we have are on the right track in terms of the structure and understanding of the game.
On facing Cape Town City:
There are no easy games. We are playing against a team that's very good on the ball and who choose their time to attack. They've got so much quality. We need to know what we need to do when getting in good positions and which areas to exploit.
On assessing Chiefs at the moment:
We have a long way to go from where we want to be. We are getting closer in terms of our tactical discipline and our game approach. Players know their responsibilities and we're working on our chemistry in the final third, which is something that is lacking. When you look at how many times we had box entries in our last game I don't think it was enough in comparison to how many we had against Maritzburg. We were on the right track until we lost two players and had to start all over again. We need to get the best eleven out onto the field in terms of understanding so we can work on it and perfect it and we had to then reshuffle things. You want to do that while you're grinding out results, but we have that belief.
On losing players to injury and suspension:
Against Sundowns we had to reshuffle the team, against Richards Bay we needed to look at more possibilities in terms of the chemistry and tactical approach. When we thought we were getting momentum, we were one man down and we had to reshuffle again. But those things are part of the game. We can't complain, but they are more blessings for us to see other players come in. All the players that are here deserve to be part of the team. Since we are rebuilding it gives everyone the opportunity to add value. We're on the right track and we are happy for the guys.
On Kamohelo Mahlatsi's appearance against Richards Bay:
I'm happy to see Mahlatsi back in the mix. He was out for 3-4 weeks and his return to play was delayed a little bit. He's that technically good player who is always willing to take people on, who always wants to be in the mix in terms of creating goalscoring opportunities and scoring goals himself. It's good to see him doing well, even though he's obviously not at the same level as the rest of the boys. But we see a lot of good things in him and we had to throw him into the deep end to see how he responds. His impact was not that much in terms of box entries, but we expected that. We wanted to draw him in and boost his confidence. He's on the right track and the boys too have helped him settle in, so yes he's getting there slowly but surely. He should be ready to play 90 minutes three games from now.
On Kgaogelo Sekgota's impact:
We're happy to see Sekgota grabbing the opportunity and working extra hard, since he's been on a specialized programme just for him to work on his endurance capacity and recovery. He's responded positively. As long as the boys are willing to realise what is at stake and are willing to chip in, we are happy to see that.